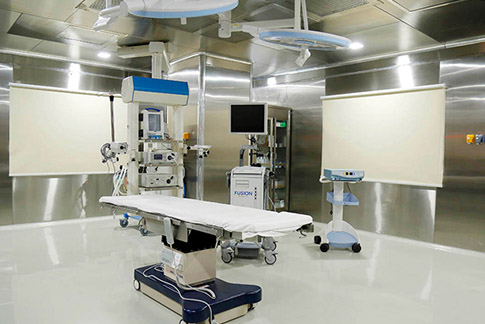 Operation Theatre Complex
Innovation and technology are our bywords. To keep pace with the fast evolving nature of all that is endangering good health and a healthy future, we press into use state-of- the-art equipment powered by cutting-edge technology.
The OT Complex at Dr. Rao's hosts 3 Modular Operation Theatres with Laminar airflow. The theatres have a jointless, uniform sealed, non-porous, cleanable surface controlled environment, better air and light distribution and are built to avoid bacterial contamination and its growth. They feature the most sophisticated ENT equipment including:
Lumenis Acupulse DUO Co2 Laser
Diode Laser
Medtronic Fusion Sinus Navigation
Zeiss Vario Neuromicroscope
Medtronic NIM 3.0 Nerve Monitor
Medtronic IPC with M4, M5 microshaver
Indigo hi-speed Otologic Drill
Storz Spies
Image 1 HD camera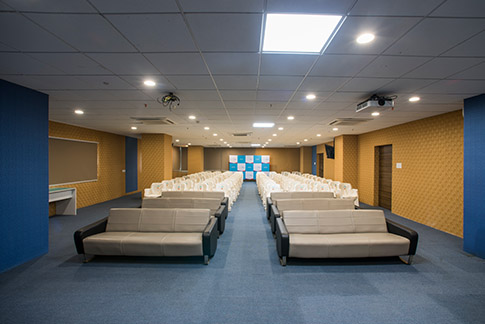 Auditorium
The centrally air-conditioned Auditorium at Dr. Rao's is an event space par excellence. Though compact at 1700 sft. and 100 seats, it is equipped with state-of- the-art equipment for an ideal, uninterrupted viewer experience. Acoustically designed, it features multiple laser projectors and is connected to the operation theaters with 2-way communication channels. This space on the 5 th floor of the hospital, plays host to seminars, medical conferences and workshops on a regular basis.
An attached dining lounge of close to 1000 sft. saves delegates both time and effort during the workshops.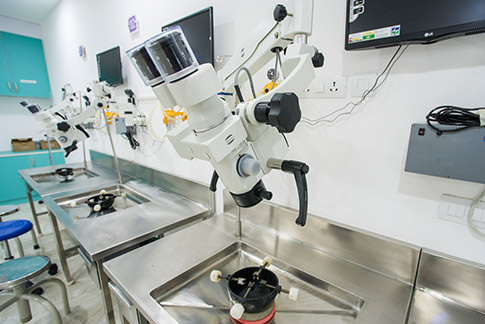 Skills Lab
The Skills Lab at Dr. Rao's is the express outcome of our abiding focus on disseminating ENT training to residents and practicing ENT specialists. Our specifically equipped Skills Lab functions as a training facility offering a protected, fault-forgiving environment for the practice of clinical skills prior to their real life application. The centrally air-conditioned practice room features:
12 wall-mounted LED Microscopes
5-step Magnification
12 specially-designed Workstations with suction and irrigation facilities
Microscope-mounted Cameras continuously relaying image onto adjacent HD screens allowing better guidance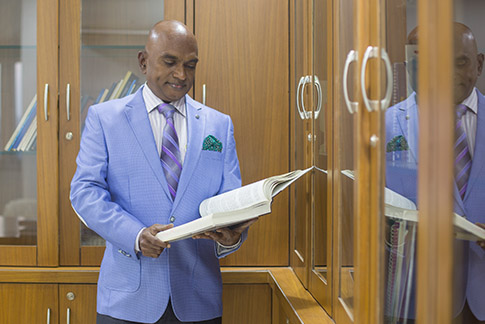 Library
Within the Library at Dr. Rao's is the finest collection of ENT-related medical references. With a large collection of surgical books, access to journals worldwide, E-books and other reference material, the library also provides internet access (Wi-Fi Connectivity). The Library also features a digital repository of surgical cases performed. The peaceful and comfortable ambience makes it an ideal space for study and research.